NASCI 2021 Annual Meeting
The Westin Boston Waterfront
Boston, MA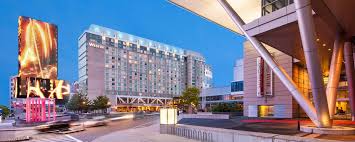 Call for Topics – NOW OPEN
Dear Colleagues,
Members are asked to submit topics for presentation at the NASCI 2021 Annual Meeting, happening September 18-21, 2021 at The Westin Boston Waterfront in Boston, MA. The submission deadline to submit a topic is Friday, February 26, 2021.
The annual program committee is seeking speakers for the following topics:
Structural Heart Disease
Ischemic Heart disease, including FFRCT
Image guided interventions
Adult congenital heart disease
Congenital heart disease
Pediatric cardiac imaging
Cardiovascular disease in women
Cardiovascular emergencies and trauma
Transplant imaging (pre- heart transplant, post tranplant, cardiovascular implications of lung transplant)
Cutting edge technology/state of the art imaging
3D printing in cardiovascular imaging
Non ischemic cardiomyopathies
Cardiac CT/MR Bootcamp
Other
To be a Presenter, you must:
Be a current member of NASCI in 2021
Pay the discounted faculty registration fee for the meeting
Submit required disclosure/information forms
Meet required deadlines
Please confirm your availability for September 18-21, 2021 before submitting a topic.
Submission Deadline: Friday, February 26, 2021