September 14-17, 2019
Hyatt Regency Seattle
Seattle, WA
Click Here to Sign Up For Meeting Notifications
Member Type
Registration Fees
On or Before 8-15-19
Registration Fees
After 8-15-19

Member
$750.00
$850.00
Member in Training
$375.00
$475.00
Non Member
$1,225.00
$1,325.00
Cancellation Policy: Cancellations must be received on or before August 15, 2019.  A $100.00 adminstrative fee will apply.  No refunds will be accepted after August 15, 2019.
Abstract Guidelines
All abstracts must be submitted through the online abstract submission process.

Deadline for Submission:

  Wednesday, May 15, 2019 at 5:00 pm Eastern Time

Word Count:

The maximum word count is 300 words not including title and authors

Presenters must be members of NASCI.

Two types of abstracts will be accepted:

Educational (poster only – scholarly analysis of a specific topic reported in the literature)
– educational abstracts will consist of 4 submission sections – purpose, major teaching points, content outline, conclusion
Scientific (oral or poster – hypothesis-driven research with results and discussion)
– scientific abstracts will consist of 5 submission sections – purpose, methods, results, conclusion, clinical significance

Please note that presenting at the NASCI annual course does notdisqualify individuals from submitting the same abstract for consideration at RSNA.
Hotel Information
Hyatt Regency Seattle
80 Howell Street
Seattle, WA 98101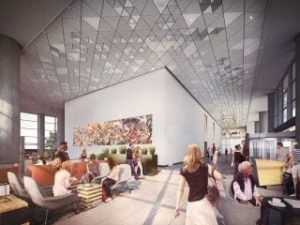 Room Rates:
$269.00 per night*
1 King Bed or 2 Queens Bed
*Taxes and Fees are Not Included

Room Dates: September 13 – September 18, 2019
Group Code: G-ACRM
Partnership Prospectus
Click here to download the Partnership Prospectus for the 2019 Annual Meeting.